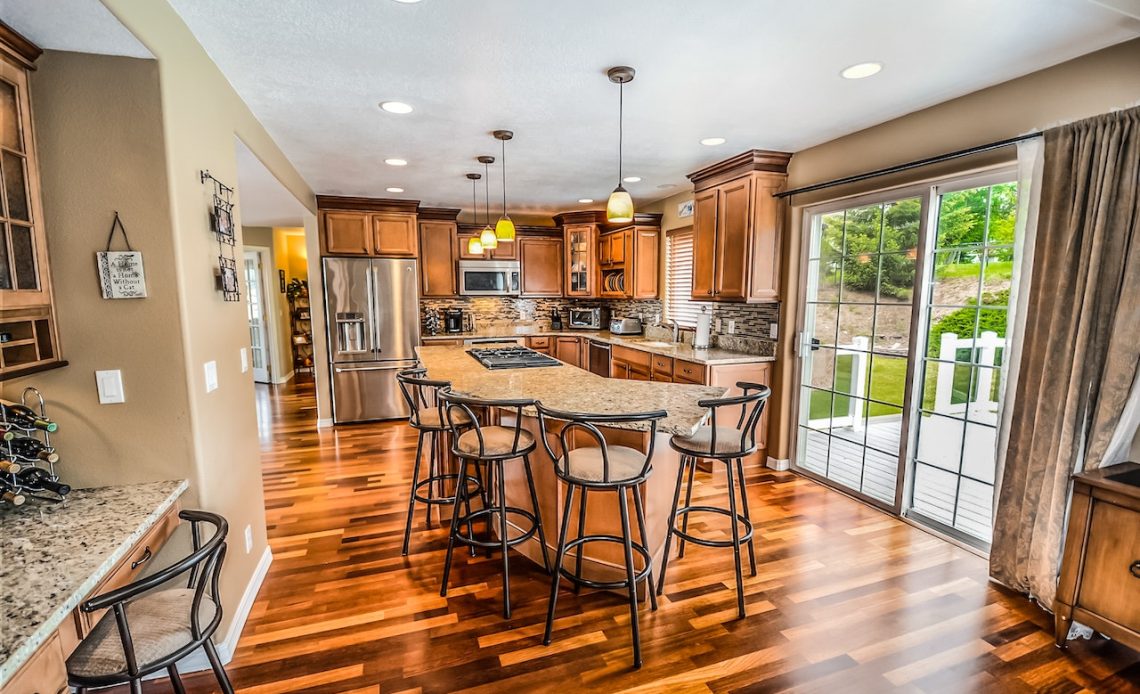 Smart home technology, which employs IoT devices and sensors to automate and regulate a wide range of household tasks, is one example of how the IoT is revolutionising our everyday lives and the way we use and interact with technology. Smart home technology is growing in popularity and affordability due to its many advantages. These advantages include improved comfort, convenience, security, and energy economy.
In this piece, we'll explore the potential of the Internet of Things and its effect on our daily lives via smart home technologies. We'll delve into the different uses of IoT devices and sensors found in smart life, as well as the ways in which this technology might change our daily lives and the way we interact with electronics.
This post is for everyone who is interested in the power of residential smart home systems and its impact on our daily lives, whether you are a homeowner trying to update your living environment, a tech enthusiast, or just inquisitive about the possibilities of IoT.
Benefits of Smart Home Technology 
The use of such "smart house" technology provides numerous advantages to homeowners. The time and effort saved by the user is a major perk. Remotely operating smart home equipment using a smartphone or voice assistant simplifies the management of a wide range of domestic tasks.
Enhanced energy efficiency is just another perk of smart home technology. Energy-saving smart home gadgets, such as programmable thermostats and LED light bulbs, can be set to adjust automatically.
Protecting your home from intruders is another benefit of installing smart home technologies. All kinds of possible dangers can be tracked in real time by means of remote monitoring provided by modern security systems. Smart locks and cameras can also be utilised to keep tabs on visitors and restrict entry when necessary.
Types of IoT Devices and Sensors 
To automate and regulate daily tasks, smart home technology makes use of numerous sensors and Internet of Things (IoT) gadgets. Thermostats, lights, locks, cameras, and appliances are just a few examples of Internet of Things (IoT) devices commonly found in modern smart homes.
Homeowners can manage and control all of their linked gadgets from a single interface thanks to a central hub. Motion and environmental sensors are just two examples of the Internet of Things (IoT) sensors that can be utilised to streamline and improve daily life at home.
Potential of Smart Home Technology 
Smart home technology's potential extends beyond convenience and energy efficiency. Smart homes have the potential to alter the way we live and engage with technology as IoT technology evolves.
Smart homes can be interconnected with other Internet of Things (IoT) devices and services, such as virtual assistants and smart cars, to provide a seamless and connected living experience. Furthermore, smart homes can be utilised to promote health and wellness by monitoring and analysing numerous health data using IoT devices and sensors.
Smart home technology can also help older populations and people with disabilities live more independently and pleasantly. IoT devices and sensors can be installed in smart homes to monitor and assist with everyday living tasks such as medication reminders and fall detection.
Conclusion
Powered by the Internet of Things, smart home technology is transforming how we live and interact with technology. Smart home technology offers various advantages to homeowners, from expanding comfort, convenience, and security to enhancing energy efficiency. As smart home gadgets become more accessible and affordable, an increasing number of homeowners are adopting this technology to simplify their daily routines and enhance their quality of life.
From smart thermostats and lights to smart locks and cameras, the IoT devices and sensors used in smart homes enable the control and automation of multiple household tasks through a single interface. As IoT technology continues to evolve, the potential of smart home technology is boundless, with chances to interface with other IoT devices and services, improve health and wellbeing, and help aging populations and people with disabilities live more independently.
IoT and smart home technology are revolutionising our lives and boosting our interaction with technology in our houses. As more new solutions are developed, we may anticipate smart home technology's impact on our daily lives to increase.
Find out more about smart string light